TDK Launches a Thin-Film Inductor That Helps Mobile Design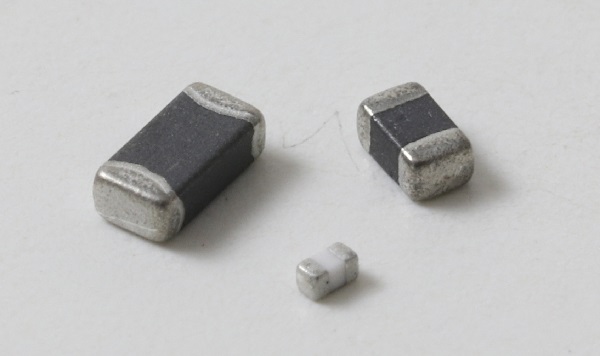 TDK has announced a new inductor that allows for 4 percent higher currents and 12 percent lower resistance than traditional inductors. Here are some essential facts about this tiny thin-film inductor for lightweight mobile devices.
Product Information
The new inductor is called TFM201208ALD and uses metal magnetic material with high saturation magnetic flux density. Leakage flux is reduced due to the use of a closed magnetic circuit structure. "TFM" refers to the series name while "201208" reflects its dimensions for length, width, and height. "ALD" is the characteristic type. The previous update of the series was the TFM160808ALC in 2017. TDK's strategy has been to update components with minor qualitative changes that improve efficiency.
The product is flexible enough to be mounted to general purpose land patterns. It is shaped like general chip parts with similar terminal structure. Its operating temperature range is between -40 to 125 degrees Celsius while the storage temperature range is between -40 to 85 degrees Celsius. The unit has a weight of .012 grams and can be stored for six months before the soldering of the terminal electrodes begins to degrade.
Inductor Applications
The TFM2012008ALD can be installed in smartphones, tablets, portable game devices, compact supply modules, and several other mobile devices. It can also be used in more robust applications including aerospace and aviation equipment, as well as medical and transportation equipment.
Unique Qualities
What makes the TFM201208ALD unique is that it takes up less space than typical inductors, making it ideal for small circuits. Inductors can be bulky, causing designers to avoid using them. Instead, they may use smaller, lighter transistors, capacitors, and resistors as a workaround to simulate their functions. However, because an inductor can store more energy than a miniaturized simulation strategy, thin film inductors make a suitable substitution.
Thin film inductors are highly specialized, comprised of miniature spiral-shaped metal coils that provide the same function as coils in a traditional inductor. This tiny low-noise inductor is more heat-resistant and electrically stable than conventional models. Ultimately, the device's DC resistance at 79 milliohms is responsible for reducing wasted power.