Why Does Voltage Drop in a Circuit?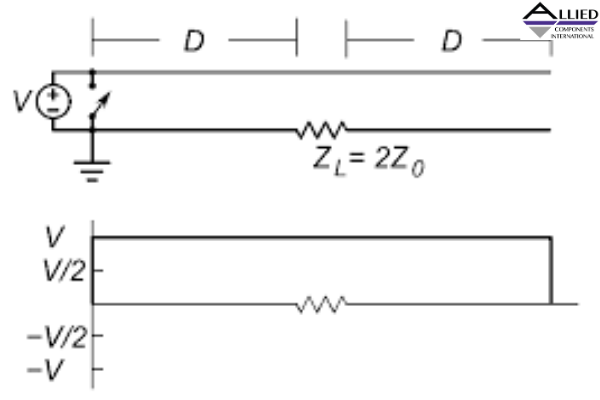 Understanding why voltage drops in a circuit powered by a battery are fundamental to diagnosing electrical problems. The polarity of voltages affects components such as resistors, capacitors, and inductors, as it identifies the direction in which the current moves through a circuit. Here's a brief look at what happens when the voltage drops in a circuit.
Voltage and Current
The two terminals of a battery convert chemical energy into electrical energy, which creates a difference in electric potential, also known as voltage. When this energy passes through components such as resistors, capacitors, and inductors, it's called current. Resistors are designed to resist the flow of the electric current. Capacitors store energy as an electric field, while inductors store energy as a magnetic field.
Voltage reflects the amount of work needed to move an electric charge within a circuit of components. Work is measured in joules per unit of charge which is required to create a continuous flow of electrons. A 9-volt battery, for example, does 9 joules of work per coulomb of charge.
The battery performs work, which is divided among the various components in the system. While a battery provides energy for moving the charge, components consume energy. This change results in a voltage drop. The more resistance in a circuit, the more work or voltage is required to move the charge as current flow.
Drop in the Polarity of Voltage
Polarity reflects how the current flows from positive to negative within a circuit. While current flows from the positive to the negative terminal, electrons flow from a negative to a positive direction.
A resistor consumes energy regardless if a charge enters the component as positive or exits as negative. Voltage usually drops across all passive elements, such as resistors.
Capacitors and inductors are capable of storing energy and functioning as loads or sources. A load consumes energy while a source generates energy. When a component functions as a load, it has the same voltage-drop polarity of a resistor. Within a capacitor, the voltage-drop polarity doesn't change as the discharge begins. Despite acting as an energy source, the capacitor produces a current in the opposite direction of the charge.
An inductor consumes energy while trying to maintain current flow, resulting in a change of polarity. Essentially, the inductor generates a current in the same direction as the charging current.
The main reason for frequent voltage drops in a circuit is often associated with increased resistance or increased load. Too many voltage drops can cause the load to work harder with less force, leading to flickering lights or overheated equipment.
Allied Components International specializes in the design and manufacturing of a wide variety of industry-standard custom magnetic components and modules, such as chip inductors, custom magnetic inductors, and custom transformers. We are committed to providing our customers with high-quality products, ensuring timely deliveries, and offering competitive prices.
We are a growing entity in the magnetics industry with over 20+ years of experience.