The Next Chip Revolution: What\'s in Store?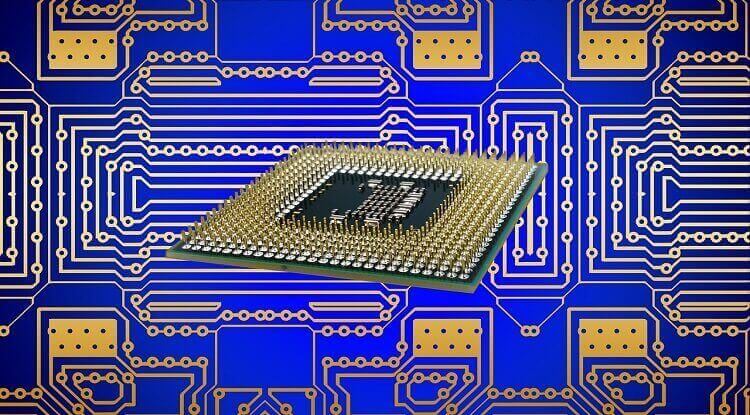 The next revolution in chips will be actuators that replace sensors. Actuators will transform living spaces, human bodies and everything that now runs on electric power. The merging of semiconductors and nano engines will lead this change in the future.
What Are Actuators? An actuator is the part of a machine that moves or controls parts within a system. They do the opposite of what sensors do. Sensors are designed to generate digital information from light, temperature and moisture, whereas actuators use zeroes and ones to move objects. Actuators have existed since the 1930s and are used in microwave ovens.
Next Gen Chip Pioneers After decades of developing microcomputers, semiconductor companies are focusing on making faster, better, smarter chips that affect the physical world. Some of the tech firms leading this revolution include:
Intel
Qualcomm
Applied Materials
Check-Cap
Energous
Integrated Device Technology
NXP Semiconductors
Several new companies are also developing innovative actuators. Soraa develops new LED light bulbs with a broader spectrum of light. EPC is working on a wirelessly-powered artificial heart, which will outdate the use of wires connected to human organs. EPC designs GaN chips for pills that detect colon cancer.
End of Power Cords Experts believe that power cords will become obsolete within the next ten years. Inductance can already power car mirrors. This wireless technology, powered by small machines with moving parts called micro-electromechanical systems, can lower energy costs.
Magnetic coils can now be tuned to transmit energy more efficiently, as developed by WiTricity, which plans to integrate this technology in computer notebooks. It's also partnering with auto manufacturers to create a wireless solution for delivering kilowatts of power, through garage floor charging pads. This concept resembles how the Apple Watch draws power from a pendant. Energous is working on a wireless charger that runs on RF power so that devices can be charged from 15 feet away.
Related Post: Why Google Has Been Hiring Chip Designers Secretly
Conclusion The future of technology will be about increasing work with less bulky machines. Transmitters will become omnipresent and deliver electric power to wireless devices. Robots designed with embedded actuators will play a greater role in tomorrow's workforce.