Moore\'s Law Impact on the Semiconductor Industry: A Look at AMD & Intel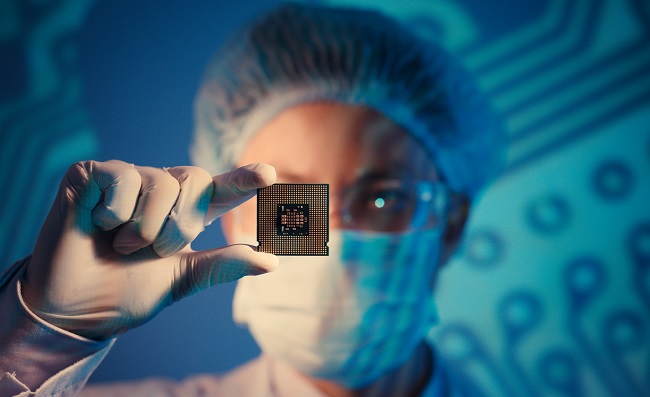 Moore's Law is the key to computer chips getting smaller over time. Semiconductor companies such as AMD and Intel have traditionally relied on this principle for improving performance in nanotechnology. At the same time, engineers are challenged to discover new innovations over specific time frames to meet expectations of the investment community. Ironically, AMD has taken an alternative route beyond Moore's Law to deliver profits to shareholders.
AMD Switches Partners
In August 2018 AMD announced that it was moving its 7 mn business from its longtime partner GlobalFoundries to Taiwan Semiconductor Manufacturing Company. Included in this shift will be its Zen 2 CPU and the Navi GPU. This decision has forced GlobalFoundries to restructure its business and downsize its workforce. Furthermore, the firm will need to suspend its 7 nm FinFet production indefinitely. CEO Tom Caufield explained that most fabless customers wanted more value out of each generation rather than be driven by Moore's Law.
How Stock Prices Responded
After market analysts elevated their price targets for AMD to $30 per share and then $35, the stock climbed into that range in September 2018. The stock was below $10 earlier in the year before it rallied over 170%.
In 2018 AMD's stock has more than tripled while Intel's stock has declined, as reported by Yahoo Finance. Furthermore, AMD shares have risen to a 12 year high, following a series of price target upgrades by Wall Street analysts. The catalyst to this surge has been the company's announcements of plans to release new 7 nm chips comprising higher density than current products on the market.
Intel, on the other hand, has experienced a more volatile year, falling from its high of over $57 to $46, due to the distraction of delays for its 10 nm Cannon Lake processors. The company has decided to put the processors on hold until the end of 2019. The key to AMD's success has been building a multi-purpose chip with increased memory and I/O. Meanwhile, Intel attempted to steer its users toward higher-priced server processors. Intel's revenues, however, remain over ten times AMD's revenues.