Micro-Force FMA Sensors Application in Medical Infusion Pumps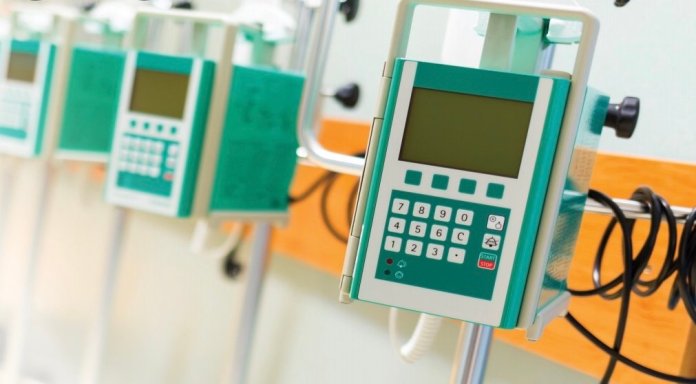 Infusion pumps are one of the most common points of intersections between electronics and medicine. As the medical instruments are used to administer medicine and other fluids to patients, they have to be very precise to ensure optimal care and safety. This is why Micro-Force sensors are incorporated into infusion pumps. Read on for details on the crucial role these sensors play in medical applications.
The Role of Precision Force Sensors in Infusion Pumps
Healthcare providers may use different types of infusion pumps to deliver drugs, nutrients, or other fluids into a patient's body. Some of these devices are portable (ambulatory), while others are installed at the patient's bedside. Where it's necessary to administer these fluids in small, controlled amounts using an infusion pump, Micro-Force sensors have to be part of the medical setup. The roles of Micro-Force FMA sensors in medical applications include monitoring the flow of the fluid or medication from the fluid bag into the patient's body. In case of blockages preventing the delivery of nutrients or medicine, the infusion pump should be fitted with sensors that can detect it. The sensors can also signal the need to change the fluid bag. These devices have the following advantages:
They can administer fluids in precisely controlled volumes
They can deliver prescribed medication at preset rates or programmed intervals
Micro-Force Sensors Characteristics
Honeywell Micro-Force FMA sensors are designed to regulate fluid flow in infusion pumps to prevent harm to the patient or user. Their design is based on the piezoresistive principle, which makes them highly reliable and accurate. They boast characteristics such as:
Can work with analog or digital configurations
Temperature compensation and amplification enhances their accuracy
Employ an onboard application-specific integrated circuit (ASIC)
Adjustable resolution, performance, and sensitivity
Mechanical coupling support
Manufactured to industry standards, including ISO 9001, MIL-STD-202, REACH, RoHS, etc.
Features of Honeywell Medical Sensors for Infusion Pumps
Honeywell Micro-Force FMA sensors are built for high-precision use in ambulatory pumps, kidney dialysis equipment, and other infusion pumps. They boast the following features/advantages:
High-precision regulation of fluid flow rate for proper dosage administration
High-sensitivity blockage detection to promote patient safety
Long-term consistency
Non-invasive integration requiring no sterilization
Space savings due to small form factor design
With manual means or tools, it's not always possible to administer the correct dosage of medicine or nutrients to a patient. Honeywell Micro-Force sensors solve this problem when incorporated into medical infusion pumps. For efficient IC design and high-precision electronic devices, visit the Allied International portal right away! We have a reputation for designing and manufacturing quality electronic components in line with the requirements and standards for all industries, including medical.