LAN Magnetics: What You Need to Know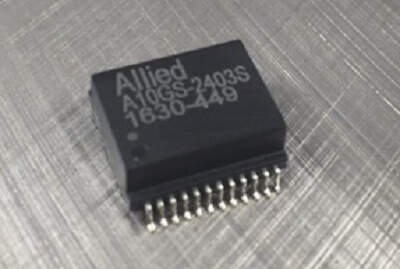 Magnetic transformers are essential components in local area network (LAN) systems and meet IEEE and ANSI standards. While there are various types of local area networks, such as those based on token ring and FDDI technology, Ethernet is the most widely used type of LAN technology. Here are essential details for LAN magnetics.
Star Topology Ethernet networks are based on star topology, in which each device is networked to each other through switches or other active networking gear. The number of nodes in a LAN can be as few as two and as many as in the thousands.
LAN Wiring The cables that transmit data through LAN systems usually involve twisted pair or fiber optics. Twisted pair cables comprise eight wires, each made of twisted copper that connects RJ-45 plugs with sockets. Each of the four pairs of twisted wires can be as long as 100 meters or 328 feet. Fiber optic cables range from 10 to 70 kilometers, depending on the fiber type. Data rates vary with both twister pair and fiber optic cables from 100 Mbit/s to 10,000 Mbit/s.
As time goes on, higher performing networks are often needed. The key to scalability for future growth is to initially build the network for greater capacity than what is immediately required. Planning for 30 percent capacity is ideal, so that you don't have a problem in the future expanding your applications and devices.
Switches and PoE Switches are useful in LAN networks to boost performance while sending and receiving data at the same time. They also support Power over Ethernet (PoE), which determines how much bandwidth is used by different applications. Optional power over an Ethernet network is provided by PoE, which is an alternative to paying higher costs for a certified electrician to install a separate power line. PoE can also be used to power the following LAN components:
IP phones
wireless access points
network cameras
Avoiding power cable costs can save money on video camera surveillance systems. Instead, cameras can be powered from the server room. Using PoE-enabled switches provides more energy efficiency for multiple network devices.