Comparing JESD204B vs. JESD204C Designs for Data Converter Boards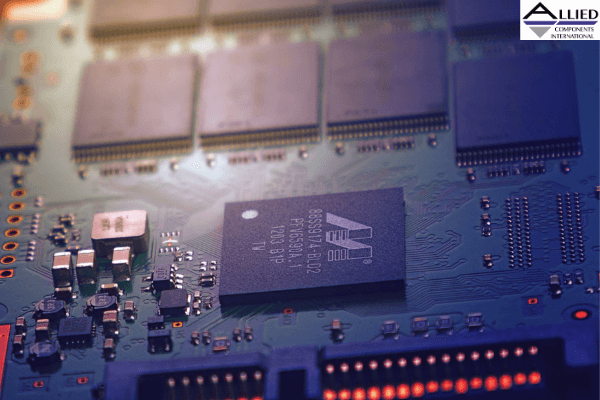 Data conversion speeds keep getting faster, but that doesn't mean the interface connecting converters and digital processing devices is efficient. The current standard for serial data interfacing, JESD204B, set by the Joint Electron Device Engineering Council (JEDEC), has technological limitations. But a revised C version called JESD204C can be designed by engineers for greater efficiency.
JESD204B Limitations
While the JESD204B standard does improve upon earlier converter interface versions, its main limitations are lane speed and inadequate coding. Another missing piece of the puzzle is a simplified guide that explains how the interface for data conversion works and how to troubleshoot problems.
With the need for faster data converters, the C version is becoming popular with developers looking for speeds up to 10-GSPS to meet throughput demands.
Evolution of the Interface Standard
The original JESD204 series was developed in 2006 to provide a way to serialize data-converter digital data and reduce numerous inputs and outputs between mixed-signal devices and the processing unit. The A version was released in 2008, followed by the B version in 2011.
The main problem with the A version was it wasn't able to synchronize multiple collocated devices. It also operated at a slower speed with a lane rate of 3.125 Gbps. One of the key improvements in the B version was increased speed up to 12.5 Gbps. While the B version introduced multiple lane support, multi-lane synchronization, and multi-device synchronization, the C version has added deterministic latency and harmonic clocking.
Faster speed compromised signal integrity, clock recovery, and baseline wander (imbalanced zeroes and ones during transmission). The result was undesirable noise, jitters, and coding errors leading to a data mismatch between the encoder and receiver.
The concept that brought more order to serialization is multiplexing in the transport layer prior to encoding. It involves drawing data from multiple sources through an interface with different layers for transport, data link (encoding and decoding), and physical layers. The complex block in the JESD204 standard facilitates transporting multiple converter channels across multiple serialized lanes.
Enhancements in the C version, which is backward-compatible with A and B standards, include more efficient coding and greater throughput. Another difference is the C revision supports transceiver classes.
A transceiver, which combines the functions of a transmitter and a receiver, is a device that can transmit and receive information through wireless signals. A transceiver class refers to the operation mode a data flows through, such as source and destination.
Engineers can design a JESD204C based on the JESD204B specification but must take additional basic steps to meet regulations. The result will be an optimized data conversion performance.